Our Clients include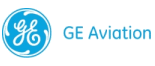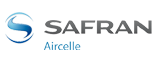 About Pacific Magnetic and Penetrant Co.
Since 1978, Pacific Magnetic and Penetrant, Co. has been serving the Aerospace Industry. We are a 15,000 sq. ft. Non-Destructive Testing and chemical processing facility. We offer Non-Destructive Testing (including Magnetic Particle Inspection and Fluorescent Penetrant Inspection). We also offer Chemical Processing which includes Passivation, Pre-Penetrant Etch, Chemical Cleaning, and Mechanical Cleaning. We provide Passivity Testing, including High Humidity, Salt Spray, and Copper Sulfate.
We are committed to providing quality services to our customers and are proud of our reputation.